Click on an IAC country to open a gateway to national information, as well as links to the researchers within that country and country-specific alcohol data and demographics.
The IAC Policy Evaluation Study began in 2011 as a collaboration between New Zealand, England, Scotland, Korea and Thailand. It has since expanded to include several other nations.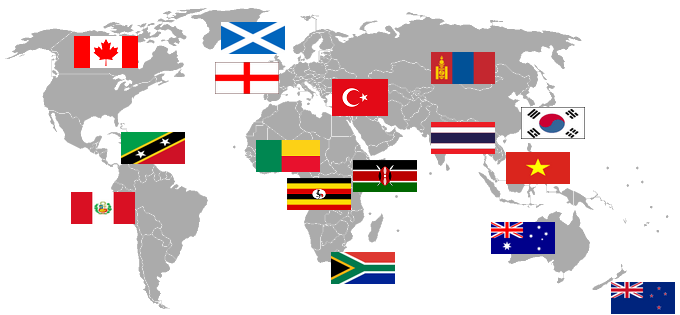 The countries Benin, Uganda and Kenya are using the AEP in a situational analysis, with funding from IDRC, in collaboration with University of Cape Town and Massey University. See full details for the other countries by clicking on each flag.